Why is an International Curriculum School the Best Choice for your Child
---
"The world is changing constantly… so, what we need is to prepare our students now for whatever comes in the future." 
– Ms. Ana Dominguez, Principal of Universal Wisdom School, Balewadi
Children of the twenty-first century are go-getters – curious, creative, and ambitious. One of the most critical factors parents need to consider is providing their children with the best education – international education. This blog explains why international education is the best choice for your child. Additionally, keep reading to know about one of the best options for the right education in today's agile and fast-paced world.
What is an international curriculum?
An 'international curriculum' nurtures inquiring, knowledgeable, and caring young individuals who help to create a better and more peaceful world through education on the foundation of intercultural understanding and respect. It is adopted by international schools and attended by students from various backgrounds and/ or nationalities.
The curricula in international schools provide a rigorous framework for teaching and learning that students and teachers from different countries and cultural backgrounds can easily understand. They prepare students for higher education internationally, as they provide a broad and well-rounded education recognised and respected by universities worldwide.
International education includes international curricula like the International Baccalaureate (IB) and the Cambridge Assessment International Education (CAIE), which encourages students to become active, compassionate, and lifelong learners. Between 2018 and 2022, the number of IB programmes offered worldwide has grown by 34.2%. In 2022, Cambridge Assessment International Education issued grades to 460,000 students from more than 5,400 schools in 147 countries.
What is the importance of an international curriculum?
There are several reasons why you must enrol your children in an international curriculum school. 
Cultural diversity and awareness: Expose your child to various cultural perspectives and traditions with widely and globally accepted international curricula. Your child will develop a greater understanding and appreciation for different cultures, which can, in turn, foster tolerance and respect for diversity and broaden their perspective of the world.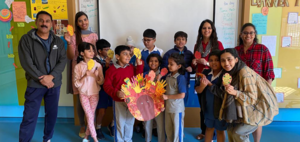 Preparation for global citizenship: "An international curriculum celebrates cultural differences and backgrounds of students and is given high priority to enable the thought process which leads to global citizenship." – Ms. Alrina Anthony, Primary Years Educator at Universal Wisdom School, Balewadi.
International curricula emphasise the importance of being responsible global citizens and encourage students to think critically about global issues and their role in addressing them. Your child will develop the skills and knowledge they need to be active and engaged global community members.
International Mindedness: International mindedness is one of the most valued features of international education and is recognised and respected by universities and employers worldwide. Students who have an education through international curricula find it easier to develop a broader perspective to pursue higher education or career opportunities internationally.
Holistic Development: Along with focused attention on academics, international education gives equal attention to co-curricular activities for your child's holistic development and growth. Your child is nurtured to be intellectually sound and develops their overall personality and agility.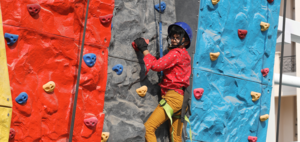 "We have a specially designed social and emotional learning curriculum to cater to the needs of children at all grade levels, that helps our children become well-balanced and resilient adults." – Ms. Sarabjeet Kaur, Vice Principal of Universal Wisdom School, Balewadi. 
Experiential Learning: Parents, have you noticed? When children need to learn something, the best way to get them to retain information is by doing and subsequently reflecting on the experience. Project-based, real-world learning is a core part of the curriculum in international education that creates lifelong learners.
Individualised Approach: International education believes in an individualised approach to nurture and develop your child's unique and natural talents and guide them to explore, discover, and enhance other areas of interests and strengths.
Inquiry-based Approach: "International curriculum focuses on twenty-first-century skills of collaboration, communication, and critical thinking." – Ms. Tanveen Kaur, Pre-primary Educator at Universal Wisdom School, Balewadi.
Children are innately curious beings. An inquiry-based curriculum nudges students' minds, prompts inquiry, and makes the learning experience relevant and enjoyable. Your child will explore learning by stimulating their mind to ask questions, learn, and apply concepts.
The Top International School in Pune – Universal Wisdom School, Balewadi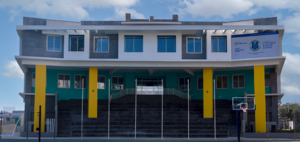 Universal Wisdom School, located in Balewadi, Pune, is an IB Candidate* and Proposed Cambridge school in Pune, backed by the Vishwakarma Purple Educational Trust and the prestige of Wisdom World Schools. 
The infrastructure and facilities of Universal Wisdom School support the holistic education that the School imbibes. Your child can leverage state-of-the-art infrastructure and facilities like STEM labs and sports installations to pursue artistic and co-curricular disciplines.
Don't you want your child to be a part of the best international schools in Pune? Click here to enquire or reach out to us at 9168220020 or 9168220030. Visit our website at www.universalwisdomschool.in.
*Only schools authorized by the IB Organization can offer the Primary Years Programme (PYP). Candidate status gives no guarantee that authorization will be granted. For further information about the IB and its programmes, visit www.ibo.org.